Before Starting
Note that you need to have Editor permissions in order to create a brand configuration.
---
Introduction to Brand Configuration
Before you begin working on the individual scenes in a program, we recommend that you first create your brand configuration based on your brand guidelines. A brand configuration includes the following components:
A logo

A theme that defines the overall look and feel of the video experience

Colors that are used for the various theme components (background, text, button, and accents)

Text styles that are used for the on-screen text in the program scenes
A brand configuration is applied to every program that you create. You can apply the same brand configuration to many programs.
Your account comes with one default brand configuration but you can create as many brand configurations as you need. Generally speaking, you may decide to have a main brand configuration that you use for most of your programs and then create additional brand configurations as needs arise.
Following are examples of scenarios that may require a new brand configuration:
| | |
| --- | --- |
| 1. | You are creating a program for the holiday season that requires a different logo than your company's standard logo. |
| 2. | You are creating a program for Black Friday deals. In order to differentiate the videos from others, you need to use a different logo and colors. |
| 3. | In one of your programs, you want to make changes to some of the colors. |
Warning:
As mentioned above, a brand configuration can be applied to more than one program. If you edit a brand configuration, any change you make will affect both the program you are currently working on as well as all programs (in draft mode) using the same brand configuration. We therefore recommend proceeding with caution.
---
Creating a Brand Configuration
| | |
| --- | --- |
| 1. | Log in to your SundaySky account. |
| 2. | Select the program for which you want to create a brand configuration and then click Edit Program. |

The default brand configuration is displayed, with the following details:
a. Untitled is the name of the default brand configuration, that comes with your account.
b. Selected indicates that this brand configuration is currently selected for the program.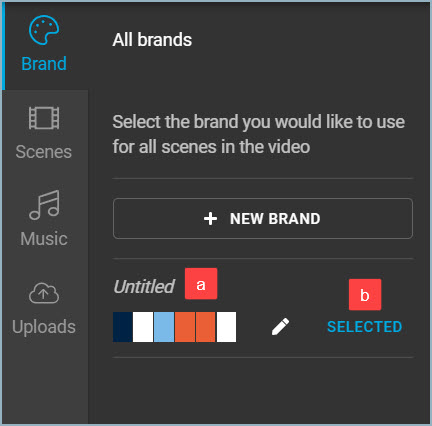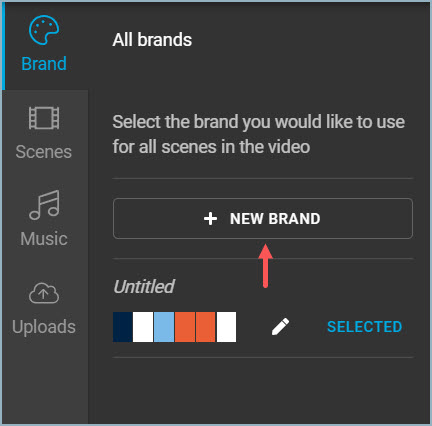 | | |
| --- | --- |
| 4. | In the Brand name field, enter a name for the new brand configuration. |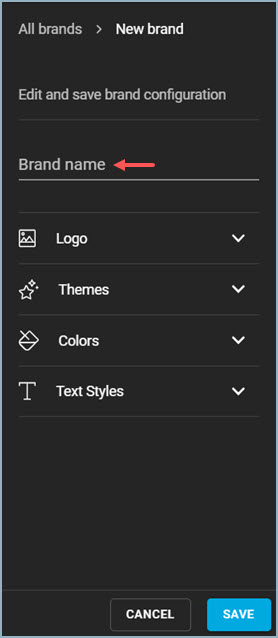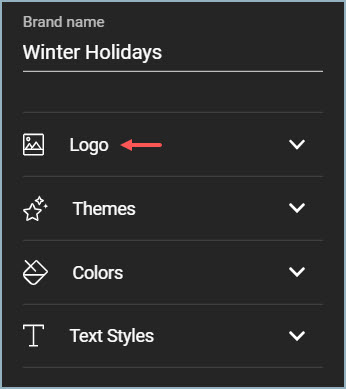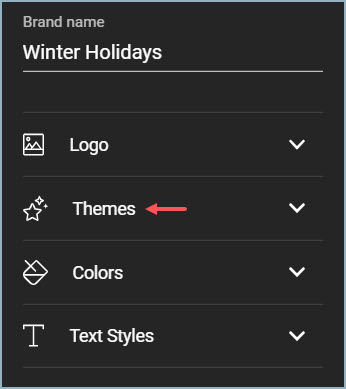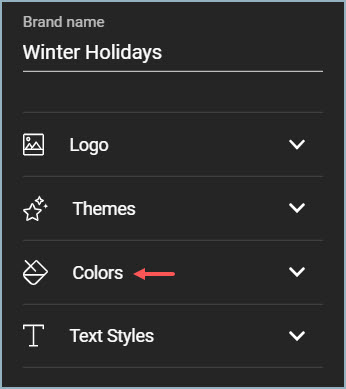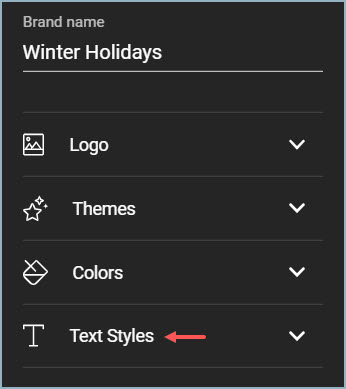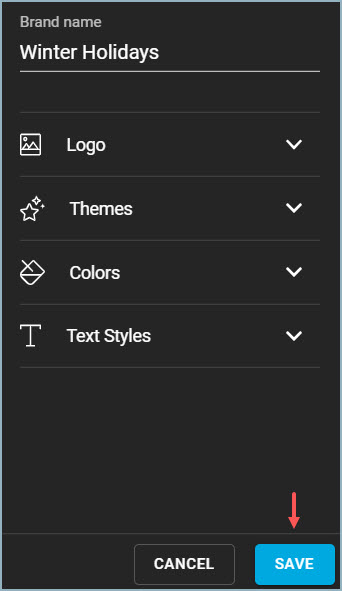 The new brand configuration is saved and is automatically selected for the program.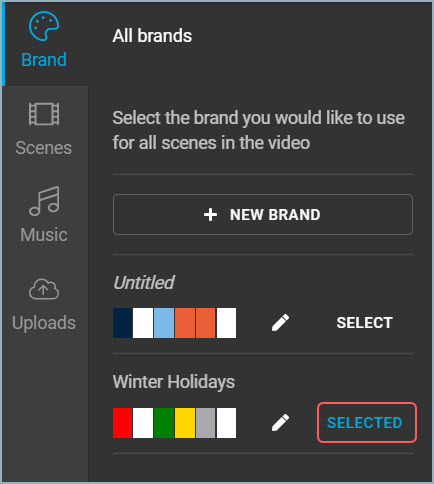 ---
Important Notes
| | |
| --- | --- |
| 1. | To edit the default brand configuration that comes with your account, click the pencil icon by the Untitled brand configuration and follow steps 4-9 above. |
| 2. | When you click + New Brand to create a new brand configuration, the default brand configuration is copied as a starting point for editing. |
| 3. | When you access a program and then edit a brand configuration, that brand configuration is automatically selected for the program. If you'd like, you can always select a different brand configuration by clicking Select next to the desired one. |