Before Starting
Note that you need to have Editor permissions to configure your company's brand.
Before you begin working on the individual scenes in your program, we recommend that you first configure all the components of your brand according to your brand guidelines. These include:
Your company logo

The theme that will define the overall look and feel of the video experience

The colors that will be used for the various theme components (background, text, button, and accents)

The text styles that will be used throughout all the scenes in the program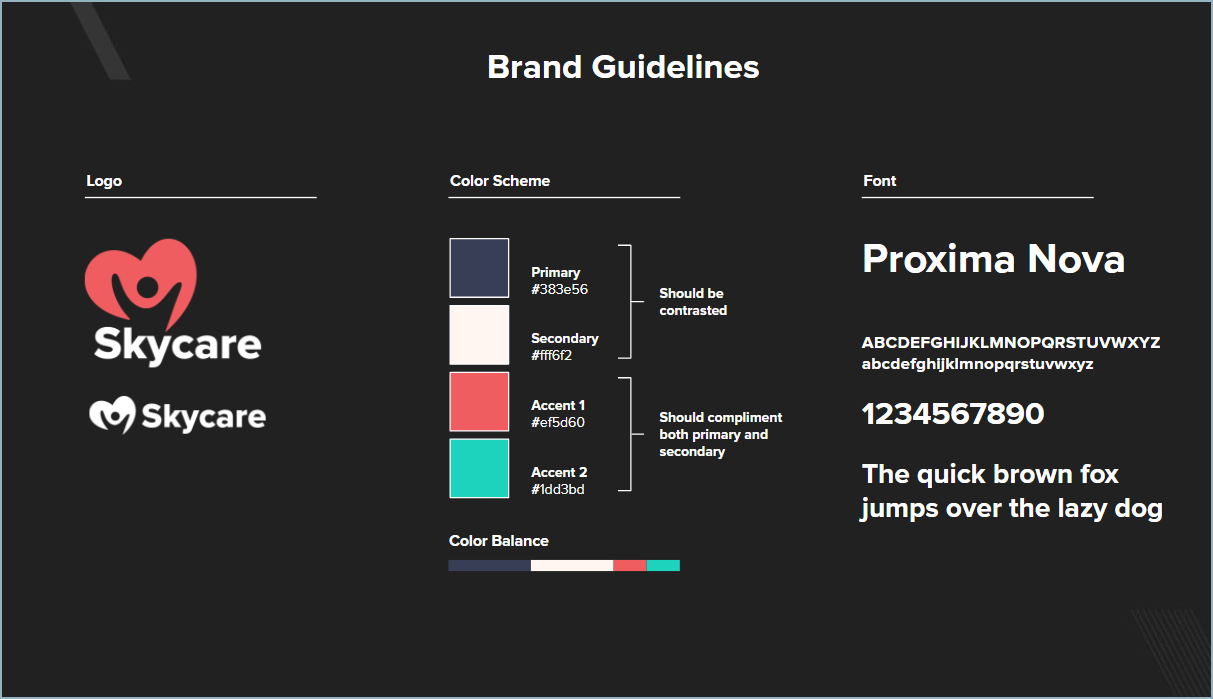 Example of brand guidelines from company brand book
Note that your brand configuration is applied to all your programs and all of your scenes and can be updated whenever required.
Warning:
As your brand configuration applies to all your programs, any change you make will affect both the program you are currently working on as well as programs created in the past (when they are published with a new version). We therefore recommend proceeding with caution.
﹍﹍﹍﹍﹍﹍﹍﹍﹍﹍﹍﹍﹍﹍﹍﹍﹍﹍﹍﹍﹍﹍﹍﹍﹍﹍﹍﹍﹍﹍﹍﹍﹍﹍﹍﹍﹍﹍
To get started:
| | |
| --- | --- |
| 1. | Select your program from the program menu (left side of the page) and then click Edit Program. |

| | |
| --- | --- |
| 2. | With Brand selected in the toolbar, click the pencil icon by My brand configuration. |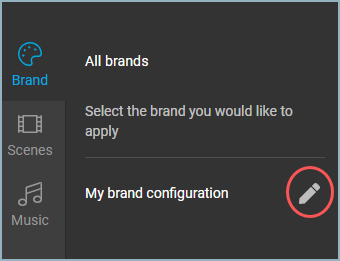 You're now ready to configure each component of your brand.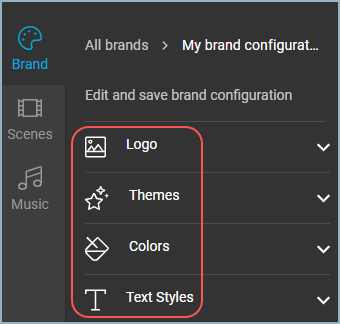 For step-by-step instructions on how to configure each of the brand components, see the following articles:
Configuring Your Logo
Selecting a Theme
Configuring Your Brand Colors
Configuring Your Brand Text Styles