Every program created in the Editor includes background music. Selecting the right background music is a great way to set the tone of the video and make your message memorable.
The SundaySky music library includes a variety of tracks, to suit different styles and tastes. The volume of each track is normalized so that it will not interfere with the voice-over recording.
Notes:
1. The music you select is added to the entire program and not to individual scenes.
2. If your video is longer than the track you selected, the music will loop and fade out towards the end of the video.
﹍﹍﹍﹍﹍﹍﹍﹍﹍﹍﹍﹍﹍﹍﹍﹍﹍﹍﹍﹍﹍﹍﹍﹍﹍﹍﹍﹍﹍﹍﹍﹍﹍﹍﹍﹍﹍﹍
1.

Access your program in the Editor.

2.

Select Music in the toolbar.
▶ By default, the first track is selected.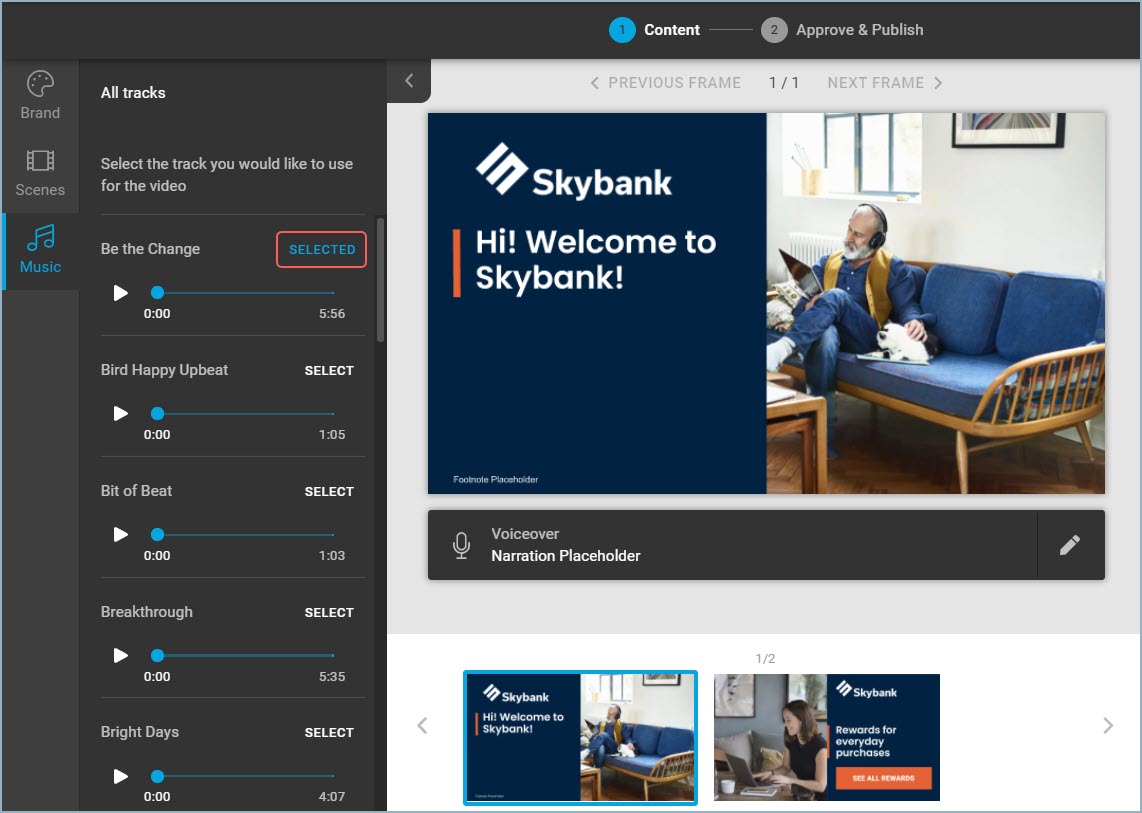 3.

Browse through the library and preview tracks by clicking the play button by each of them.
▶ Note the length of the track as it relates to the length of your entire video. As mentioned above, a track shorter than your video will be looped until it fades out towards the end of the video.

4.

When you decide on the track that you want, click Select to the right of the track name.
The track is added to your program.