All the programs in your account can be edited repeatedly.
If you are editing a program that has already been published, you will need to publish a new version for your edits to be included in the video. To learn more about versions and publishing, see Publishing Your Program.
﹍﹍﹍﹍﹍﹍﹍﹍﹍﹍﹍﹍﹍﹍﹍﹍﹍﹍﹍﹍﹍﹍﹍﹍﹍﹍﹍﹍﹍﹍﹍﹍﹍﹍﹍﹍﹍﹍
| | |
| --- | --- |
| 1. | Log in to your SundaySky account. |
| 2. | From your program list, select the program that you want to edit. |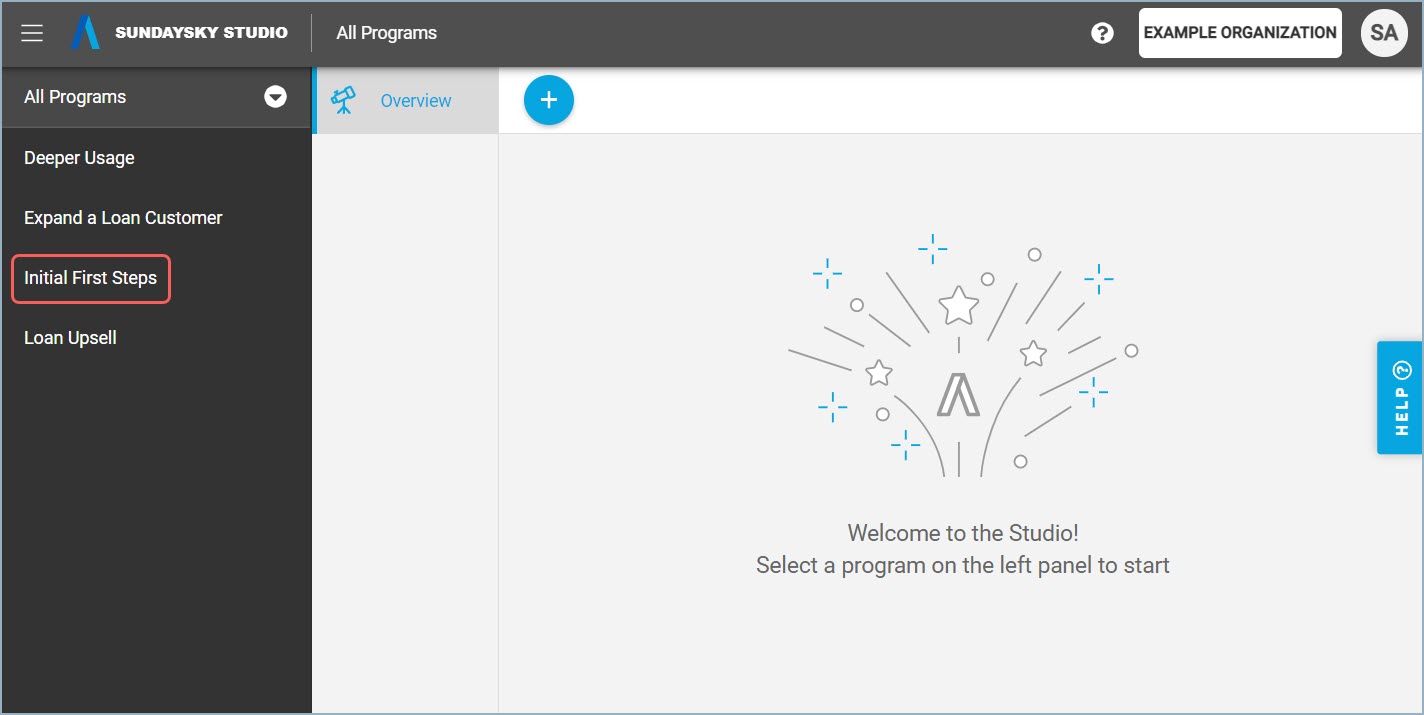 Note:
If you do not see your program list, click the Show Programs icon in the upper left corner.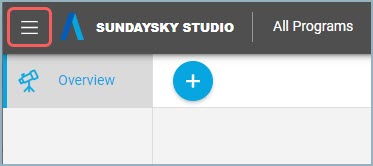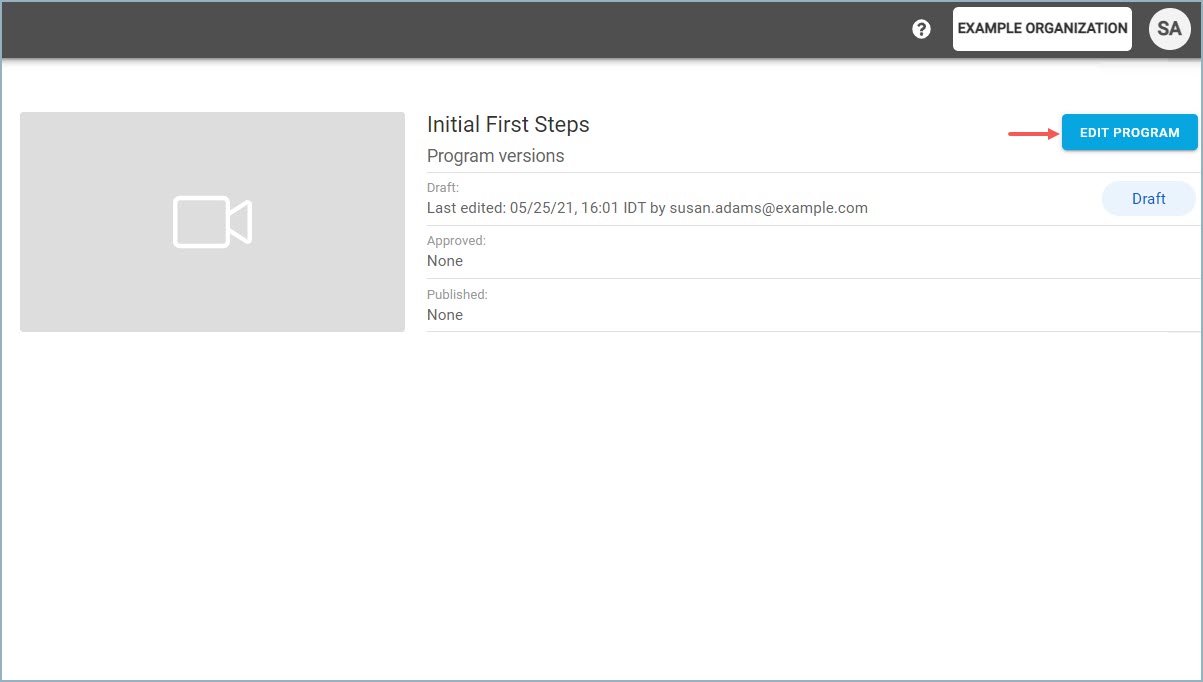 The program is opened in the Editor, ready for you to work on.