When you remove a media asset from a scene, it is removed only from the placeholder but remains in your media library. To permanently delete an asset from your media library, see Deleting a Media Asset From Your Media Library.
---
1.

Select the media asset inside the placeholder.
▶ A blue border around the placeholder indicates that the asset is selected.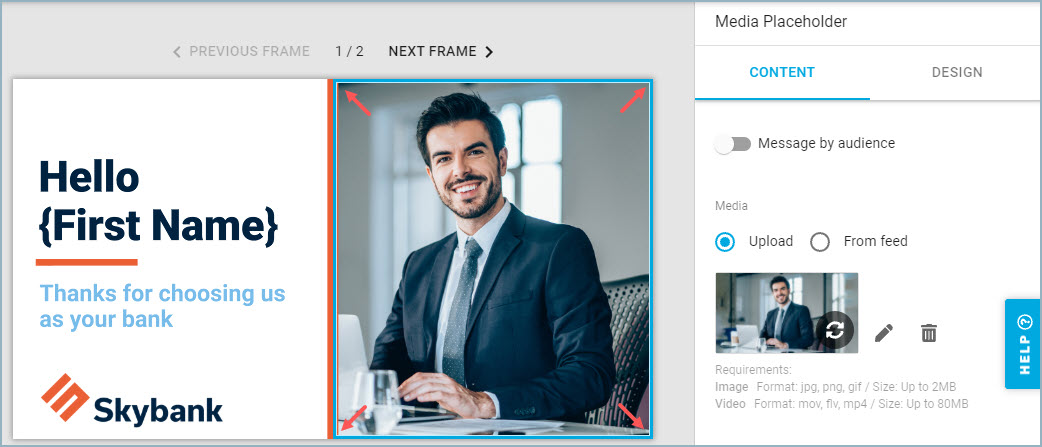 2. Click the trash icon

in the right panel.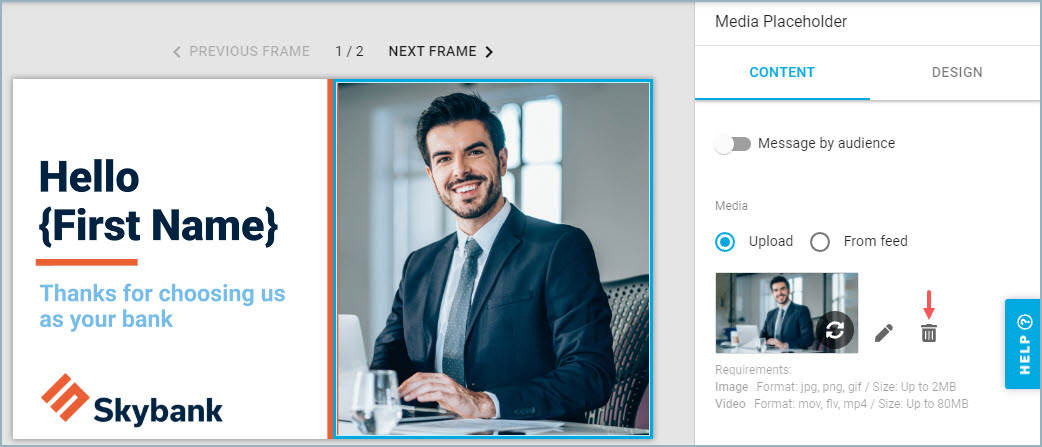 The current asset is removed from the scene (but not from the media library). If you'd like, you can now upload a new asset to the placeholder.