When using this publishing method, you approve your video once you have completed the creation process. The video then moves to SundaySky where a set of technical integrations are put into place. Once this stage is completed, SundaySky will publish your video after which it can be launched in the relevant channels.
---
1.

Access the video that you want to publish.

2.

On the video page, click Approve Version.
▶ You can also click Approve Version from within Preview mode.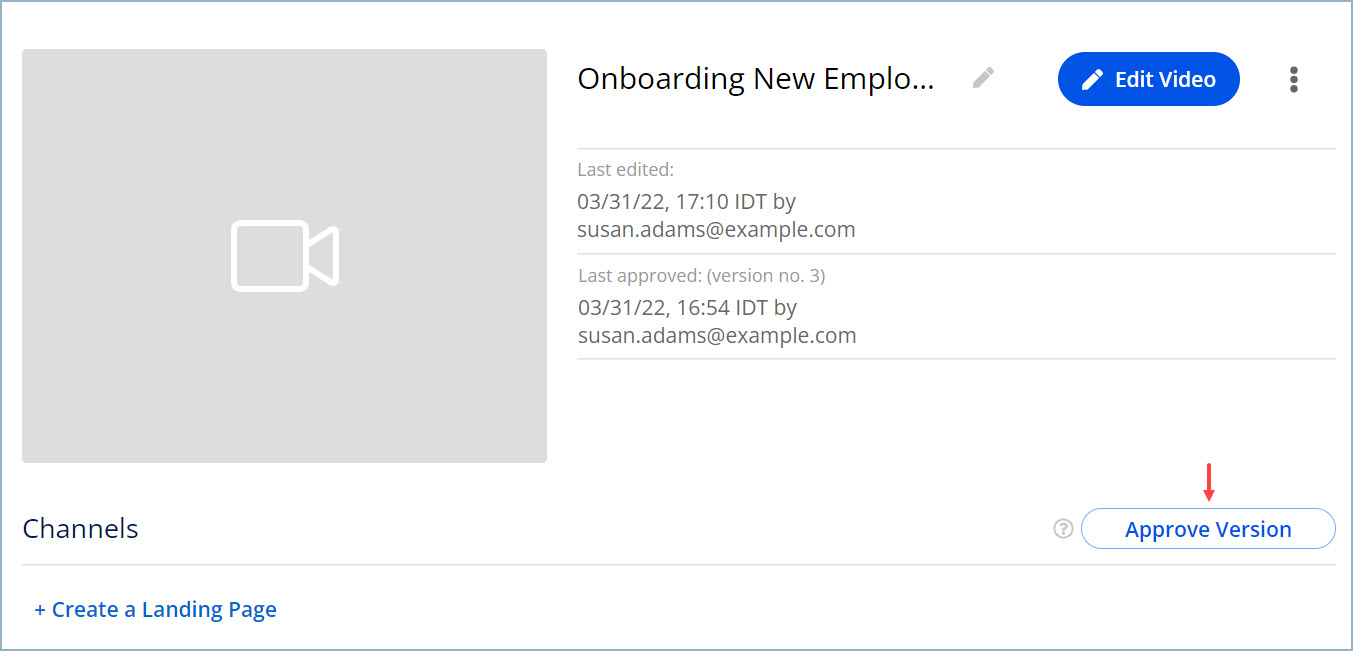 | | |
| --- | --- |
| 3. | Contact your SundaySky Project Manager to notify that you have clicked Approve Version to move the video to SundaySky for publishing. |
You can monitor the status of the publishing process from the video page as your video passes through several stages. If you have created a landing page using SundaySky's landing page builder, you'll see additional indications in the Channels section.
a.

Before Approving Version
Note the Last Edited date. Here you'll see who last edited the video and on what date.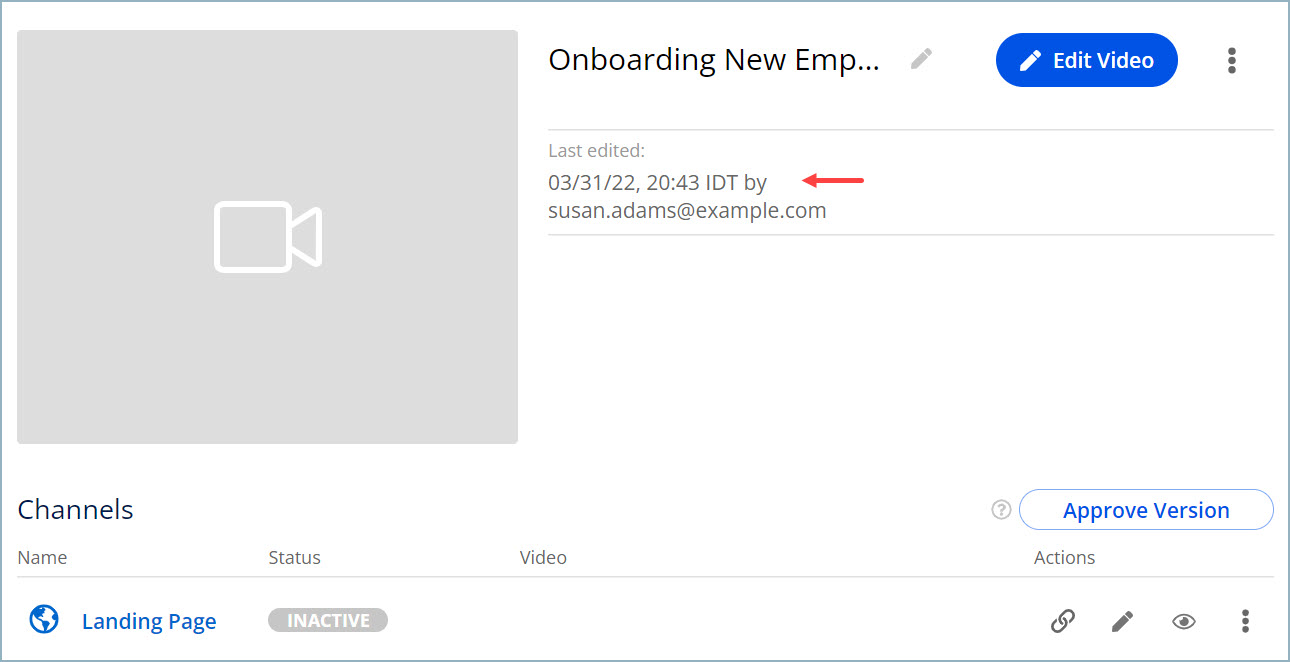 b.

After Approving Version
At this stage, while the video is being processed, you can see the progress of the processing.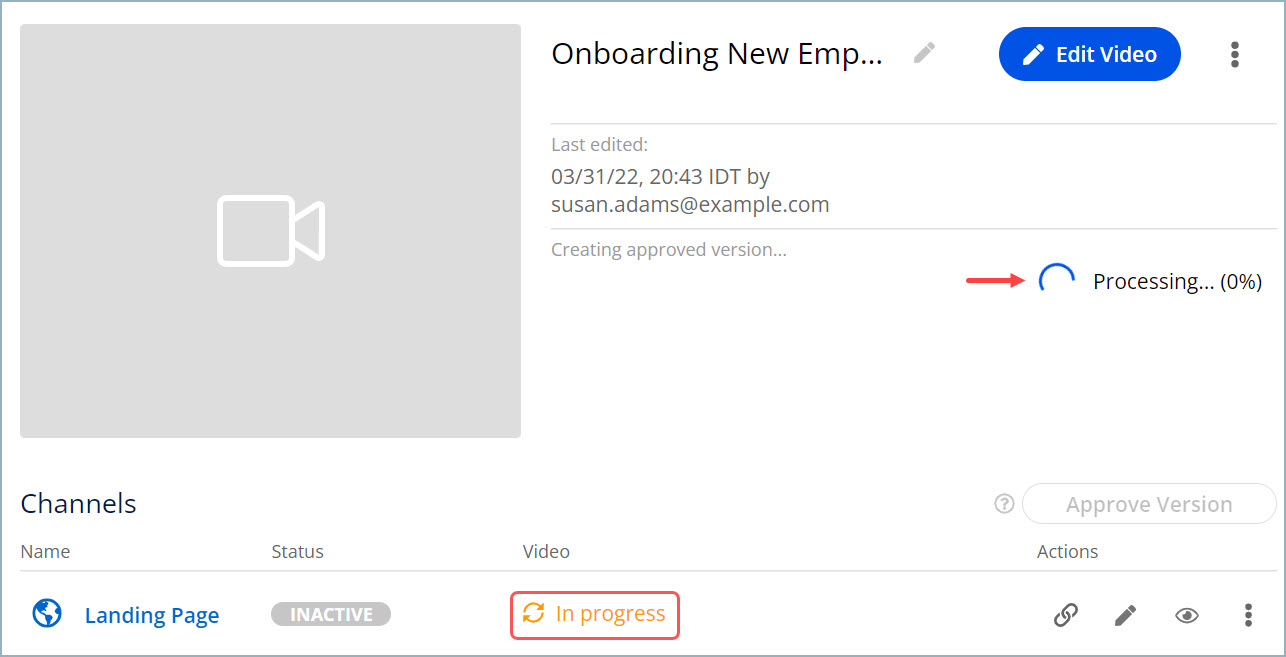 c.

Processing by SundaySky
In this stage, SundaySky will complete the technical integrations after which the video will be published.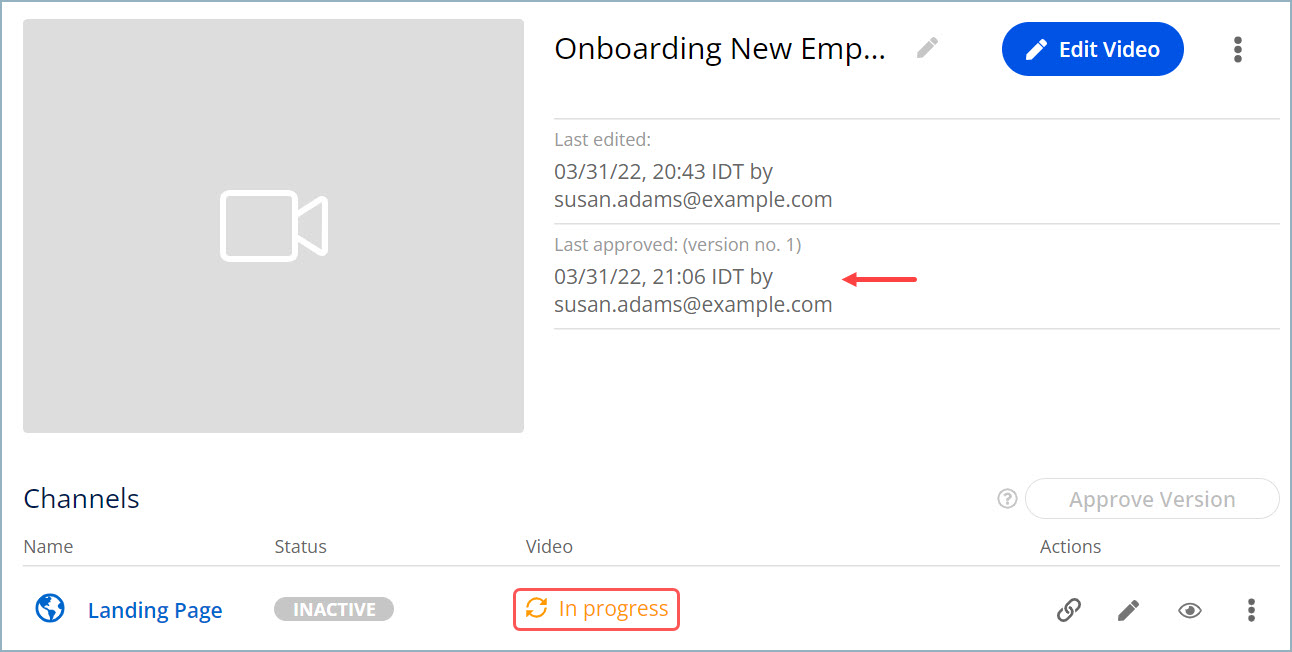 d.

Video Published by SundaySky
Going forward, you can make more edits to the video but if you would like the edits to be included in a published version, you will need to Approve Version again and create a new version.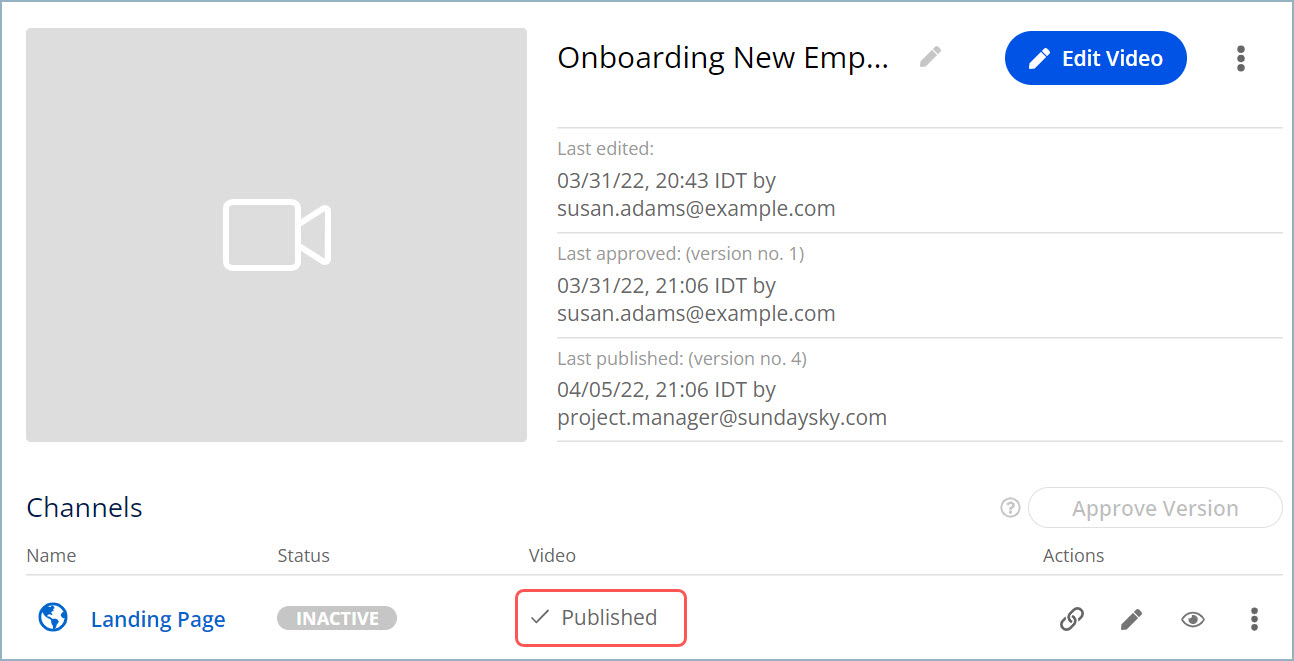 If you've built a landing page using SundaySky's landing page builder, you can activate the page once your video has been published.
In the example below, the video has been published while the status of the landing page is still inactive.

To activate the landing page, click the three dots at the end of the row and then select Activate Page.

The landing page status is updated accordingly: