After you've uploaded a video (from your computer or the stock libraries) to a scene, you may want to trim parts of it off and keep only the footage that is relevant to your story. You can do this easily with SundaySky's trimming tool.
---
| | |
| --- | --- |
| 1. | From the scene line-up, select the scene with the video that you want to trim. |
| 2. | Hover over the media placeholder to see the blue borders and then click inside the placeholder. |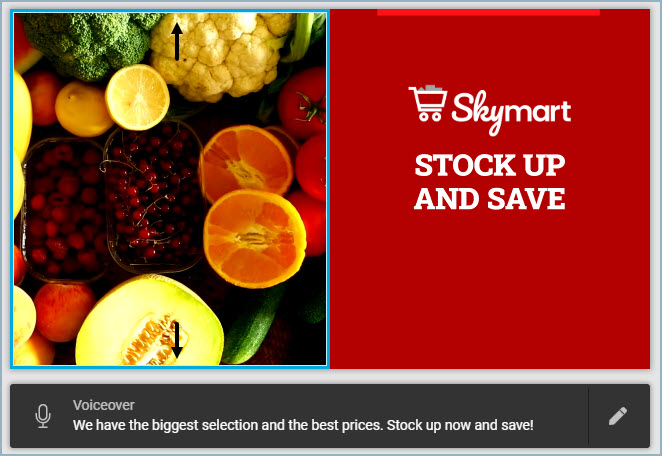 3. Click the Edit media icon
in the right panel.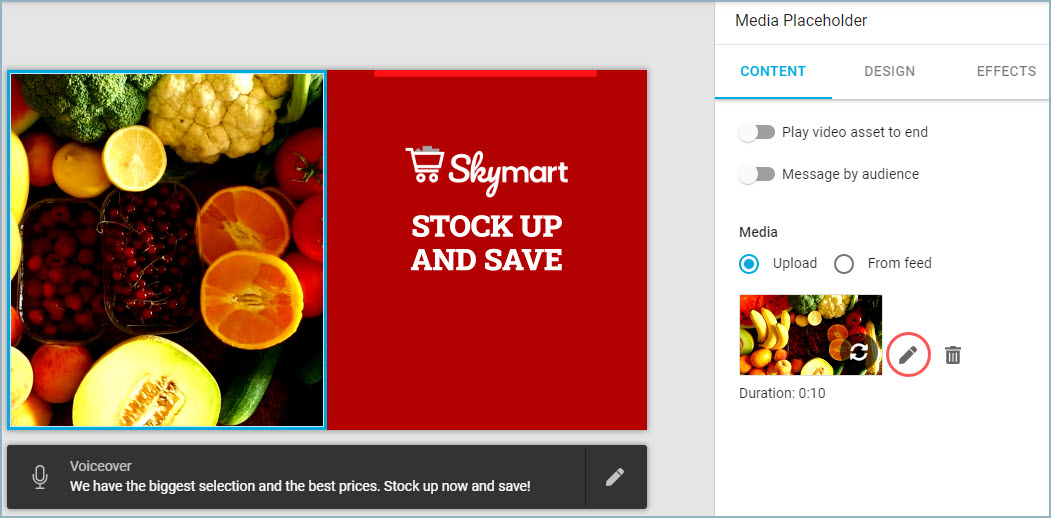 4.

Drag the handles on each side of the timeline bar to trim the desired portion of the video.
▶ As you trim, you can preview your work by clicking the play button in the video player.
▶ The new duration of the video is displayed to the right of the timeline bar.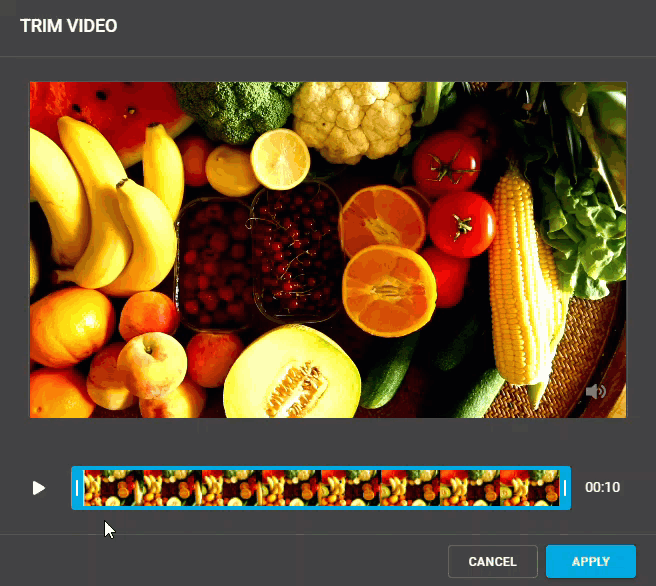 | | |
| --- | --- |
| 5. | After you've finished trimming and are happy with the result, click Apply. |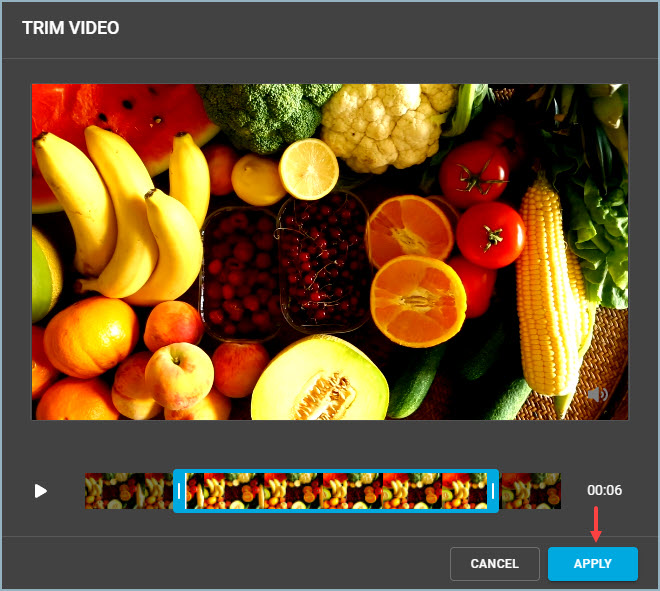 The trimmed video is uploaded to the scene. Note that the duration of the video is displayed beneath the video thumbnail in the right panel.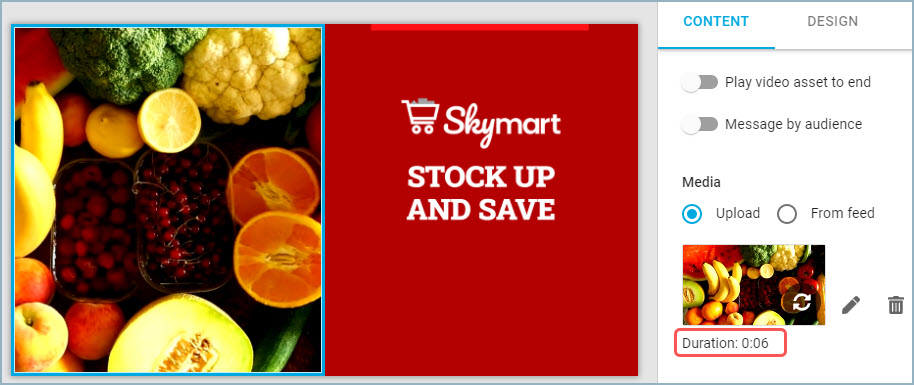 Note:
If you access the video from the placeholder, you will see the portion you trimmed within the original video asset. This will enable you to trim a new portion whenever you need to.