Introduction
In order to enable video personalization, the SundaySky Video Platform comes with a library of connectors that connect the SundaySky platform to the source data in your company.
While there are a variety of connectors in the library, you may prefer a custom integration that is not available in the platform. For example, if you have access to an existing API for personalizing data, a custom integration can enable SundaySky to pull data from this API in real time. In this case and others, SundaySky offers a paid service to create a custom integration on your behalf, unique to your company's requirements. A custom integration is managed entirely by SundaySky.
---
Viewing the Custom Integration
If you are personalizing a video using a custom data integration, this will be indicated on the video page.

To view the details of the integration, go to the data library.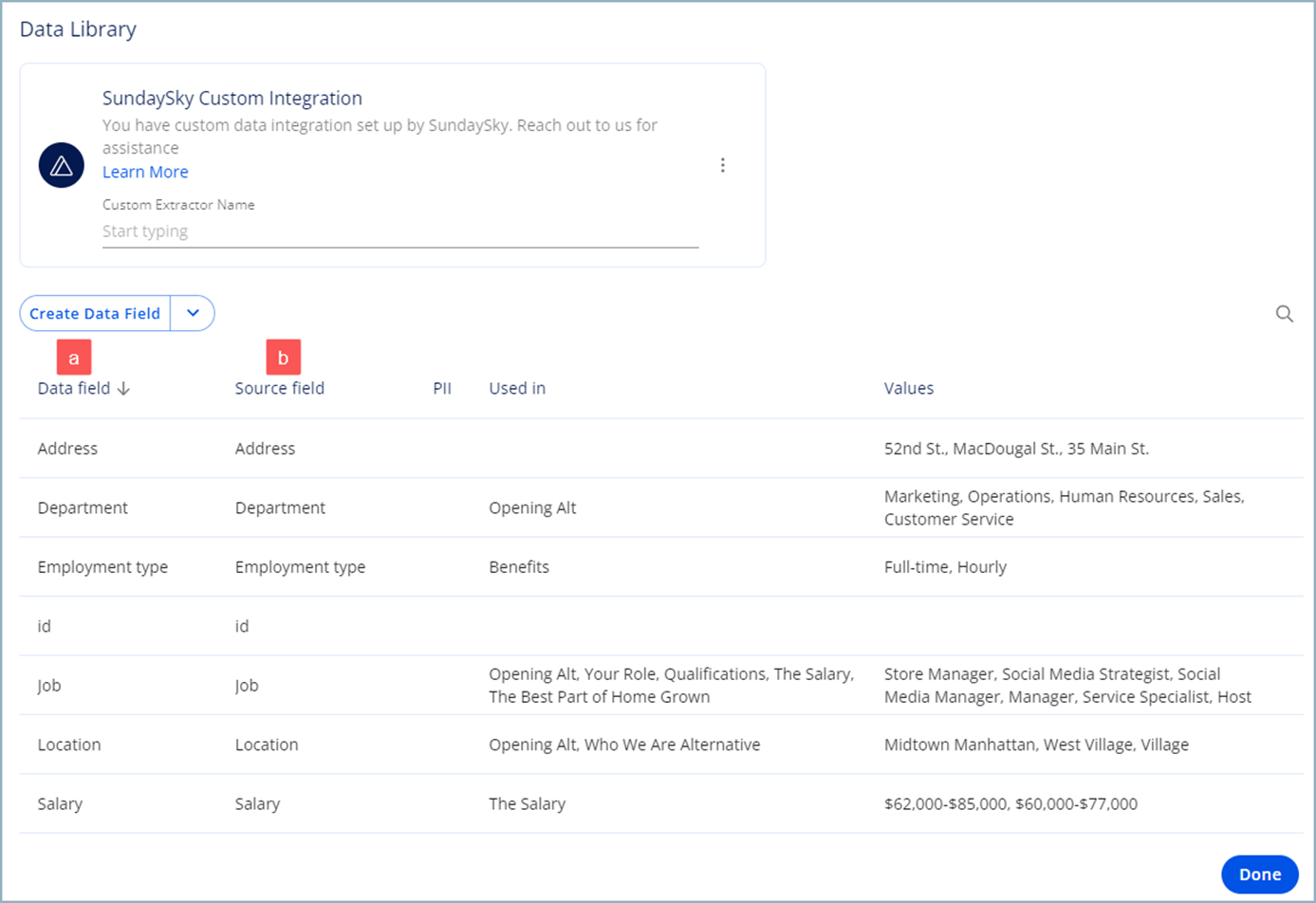 In the data library, the following two columns are used for video personalization:
a.

Data field: these are the fields being used to personalize content throughout the video.

If you need to add a new data field, follow the steps below:

Consult with your data integrator to make sure that this data field is passed.
Add the new data field to the data library.
Reach out to your SundaySky contact who will update the integration to support this new data.

b.

Source field: these are the names of the fields in your source data.

As part of the integration process, your SundaySky team will map the data fields to the source fields so that the personalization you defined is generated accurately and seamlessly.