Introduction
After uploading a media asset to a scene, you can change its fill color.
The color change can be applied to a logo, image, or video. The only requirement is that the asset have a transparent (clear) background. If the background is not transparent, the media asset will be covered entirely with the color you selected.
Click to see what a transparent background looks like
| | | |
| --- | --- | --- |
| | | |
| Transparent background | versus | Colored background |
Tip!
If you try to change the fill color of a media asset and the placeholder is then filled with the selected color, this indicates that the background of the media asset is not transparent.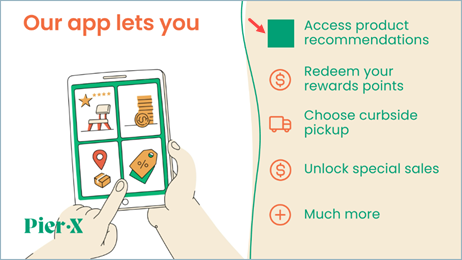 ---
Changing the Fill Color
1.

From the scene line-up, select the scene with the media asset whose fill color you want to change.

2.

Select the media asset.

3.

On the toolbar, click the Fill color icon.

4.

Change the fill color of the asset using either of the following options (click to expand):

Change to a Brand Color

The colors included in the brand used for this video are displayed. You can select one of them to replace the current color.



Important note:
If you select one of the brand colors and then change that color in the brand, the fill color of the media asset will be changed as well. For example:

| | |
| --- | --- |
| 1. | The Accent 2 color (yellow) is selected for the fill color. |
| | |
| 2. | The fill color is updated. |
| | |
| 3. | In the brand, the Accent 2 color is changed from yellow to pink. |
| | |
| 4. | The fill color is updated accordingly. |
| | |

Change to a Custom Color

Select a new color by doing one of the following:
a. Enter the hex code.
b. Enter the R, G, and B numeric values.
c. Use the color slider to visually select a color.



5.

After selecting the new color, click anywhere outside the fill color window to save the change.





The fill color is changed and the toolbar icon is displayed in the same color.