---
In the SundaySky platform, all the videos that you create are saved in Your Videos. This is the page that you see right after logging in and which you'll use when you need to view, search, or access your videos.
On each video thumbnail is a three-dot menu that you can use for performing a variety of actions, including editing and copying the video. The thumbnail displayed for each video is taken from the first scene in the video.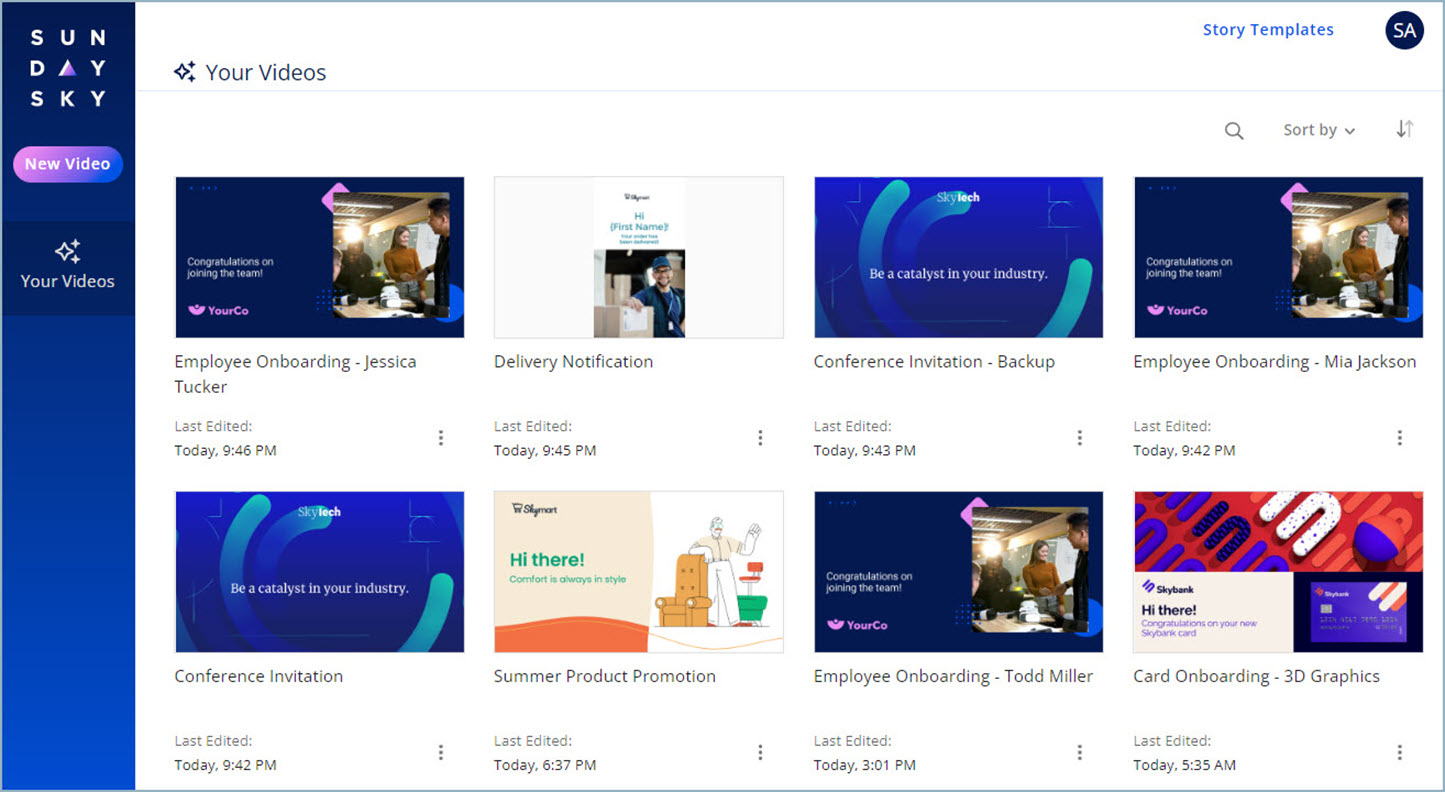 ---
Searching for a Video
| | |
| --- | --- |
| 1. | Click the magnifying glass at the top of the page. |

| | |
| --- | --- |
| 2. | In the search bar, type the name of the video that you are looking for. |
As you type, the relevant videos display automatically.
---
Sorting the Videos on the Page
By default, the videos are displayed according to last edited date, in descending order.
If you'd like to use a different sorting method:
| | |
| --- | --- |
| 1. | Click Sort by at the top of the page. |

2.

Select a different sorting method:
Name (of video)
Created (date)
Published (date)


The videos are sorted accordingly.

| | |
| --- | --- |
| 3. | (Optional) Use the arrows at the top of the page to display the videos in descending or ascending order. |