Before Starting
Note that you need to have Editor permissions to configure a logo in a brand configuration.
---
Where is a Logo Displayed?
A logo is displayed in a logo placeholder, according to the scene layout that you have selected. By default, the logo is displayed automatically (after uploading). If you'd like to remove the logo from an individual scene, see Hiding the Logo in a Scene.
In the examples below, the logo is highlighted in yellow.
Note that not all scenes include a logo placeholder.
---
Media Specifications and Recommendations
The logo you upload can be an image or a video.
● Supported image formats: PNG (recommended because of transparent background) JPG, and GIF
● Maximum file size: 2 MB
● Aspect ratio should be rectangular, 3:1
● Recommended dimensions are 300 (width) x 100 (height) pixels
● White/clear space around the image should be cropped, leaving a minimum margin of 5 pixels (see example below):

● Supported video formats: MOV, FLV, MP4
● Maximum file size: 80 MB
---
Uploading a Logo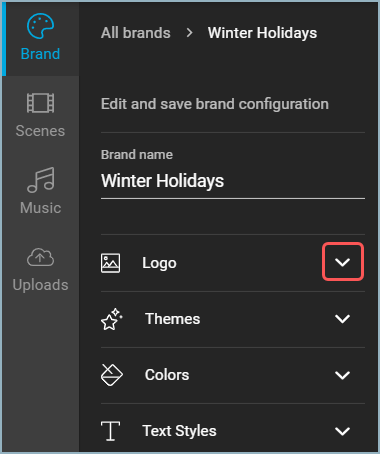 2. Click the plus icon

.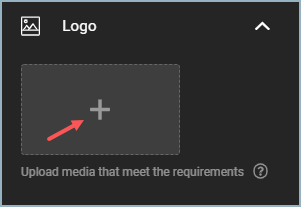 3.

Click Upload From Computer to upload the file from your local or cloud storage.
▶ You can also drag and drop the file into the area bordered by the dotted line.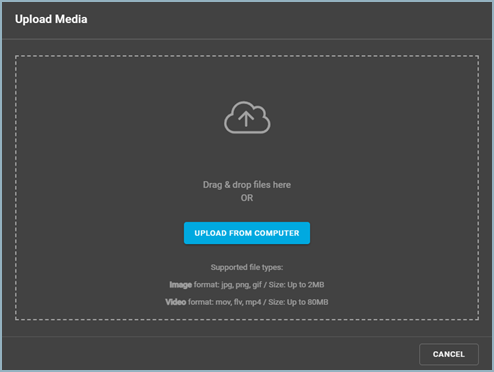 The logo is added to the brand configuration.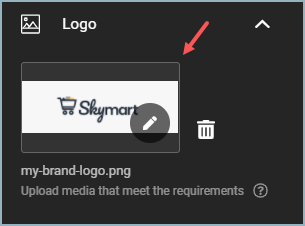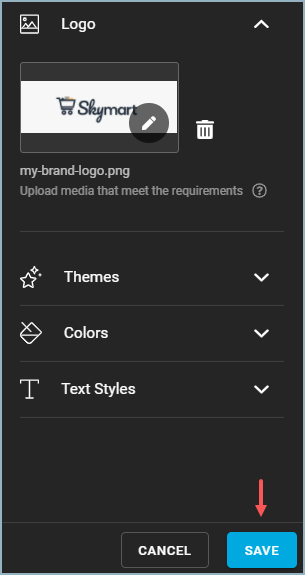 The logo will now appear in all programs using this brand configuration.