All the videos in your account can be edited repeatedly.
If you are editing a video that has already been published, you will need to publish a new version for your edits to be included in the video. To learn more about versions and publishing, see Publishing and Sharing a Video—Overview.
---
1.

Access Your Videos and locate the video that you want to edit.

2.

Click the three-dot menu and then select Edit Video according to the view that you are working in.

 

The video is opened, ready for you to work on.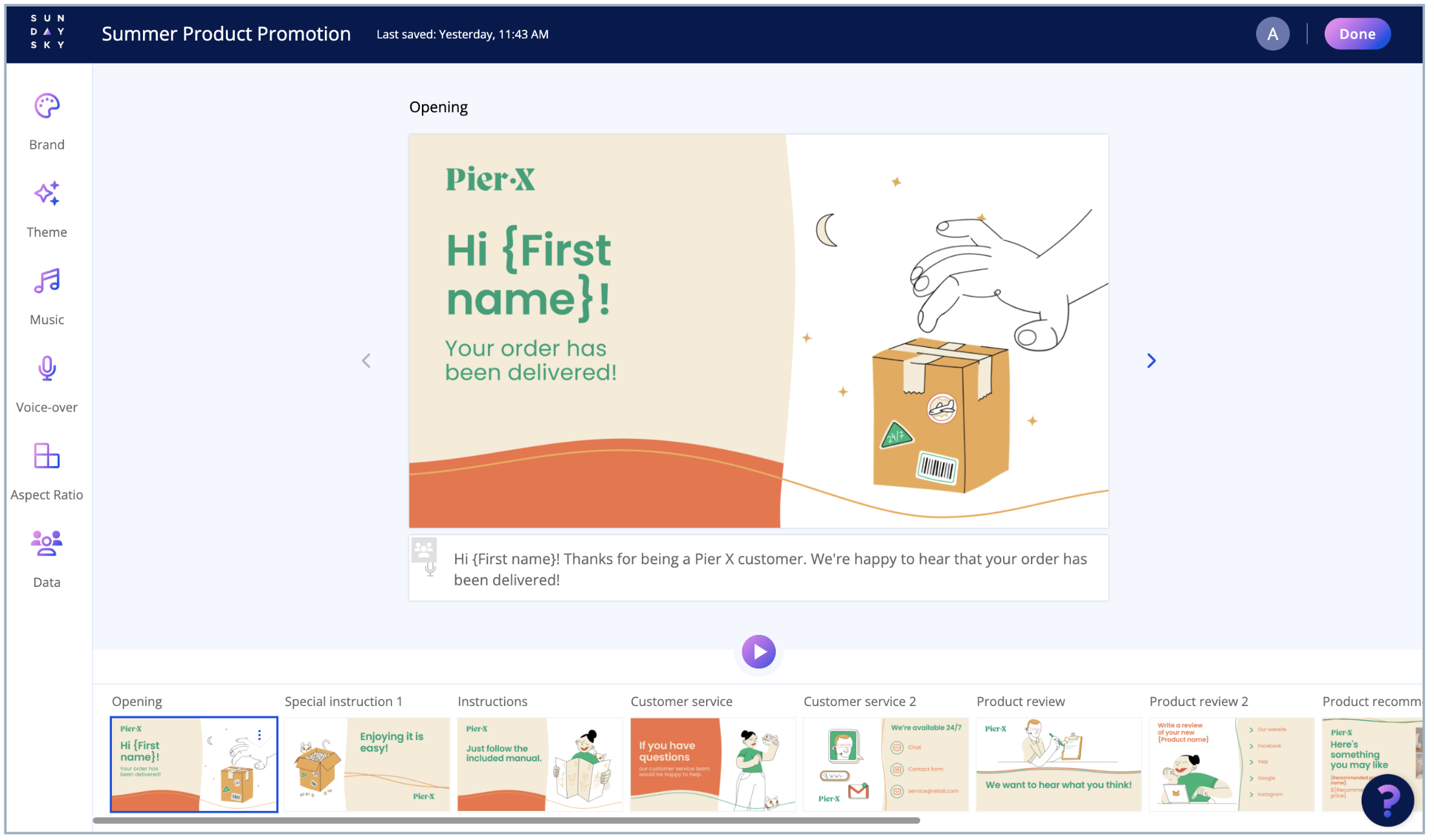 ---
Alternatively, you can access the video for editing from the video page. Hover over the video thumbnail and click Edit Video (a) or click Edit Video (b) on the right side of the page.