By default, the color of your on-screen text depends on the brand colors that you selected.
In an individual text placeholder, you can overwrite the brand color with a different color.
---
| | |
| --- | --- |
| 1. | From the scene line-up, select the scene with the text that you want to work on. |
| 2. | Hover over the text to see the blue text placeholder and then click inside the placeholder. |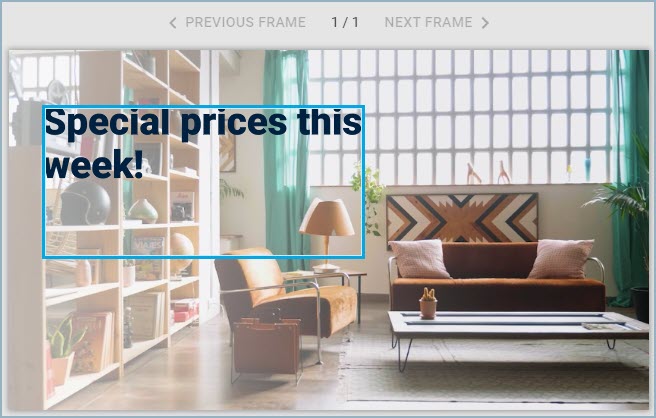 | | |
| --- | --- |
| 3. | In the right panel, select the Design tab. |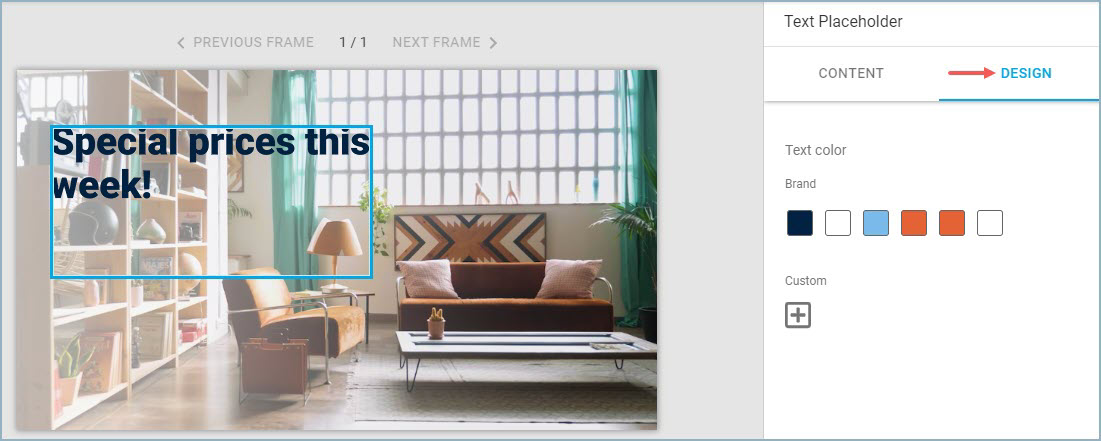 | | |
| --- | --- |
| 4. | Change the text color using one of the following options (click to expand): |
Selecting a Brand Color
Select a color from the six colors defined in your brand configuration.



Note:
If you select a new color from your brand colors and then change the color in the brand configuration, the color will be updated in the placeholder as well.

For example:
1. I select the light blue color (Accent 1) for my new color.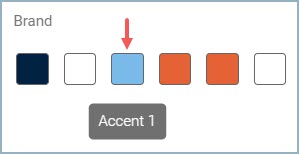 2. In the video's brand configuration, I change and save the color for Accent 1.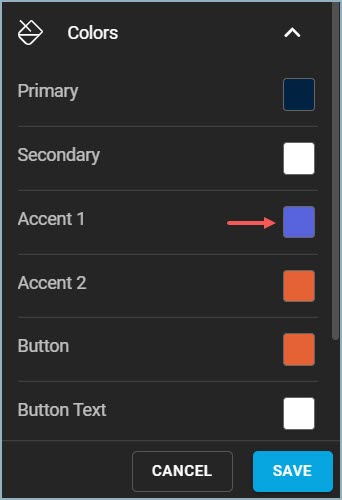 The color is updated automatically in the text placeholder and in the right panel.

Selecting a Custom Color
1.

Click the plus icon beneath Custom.




2.


Select a new color by doing one of the following:
a. Enter the hex code.
b. Enter the R, G, and B numeric values.
c. Use the color slider to visually select a color.


The text color in the placeholder is changed.
▶ In the right panel, the color you selected is underlined.