Before Starting
Note the following:
● You need to have Dashboard permissions in order to have access to the dashboard.
● Most of the dashboard metrics will be available only if the SundaySky player is used to view the video.
---
Once you publish a program, you'll no doubt want to monitor how it performs. Your program dashboard provides you with an at-a-glance view of your key video metrics so that you can monitor and analyze your data all in one place.
Each program in your account has its own dashboard. The dashboard is populated as soon as the program is published and there are video views.
The dashboard is displayed in the Overview section of the program. This is the section that is displayed right after you select a program. In the example below, the program has not yet been published and therefore, analytics are not yet available.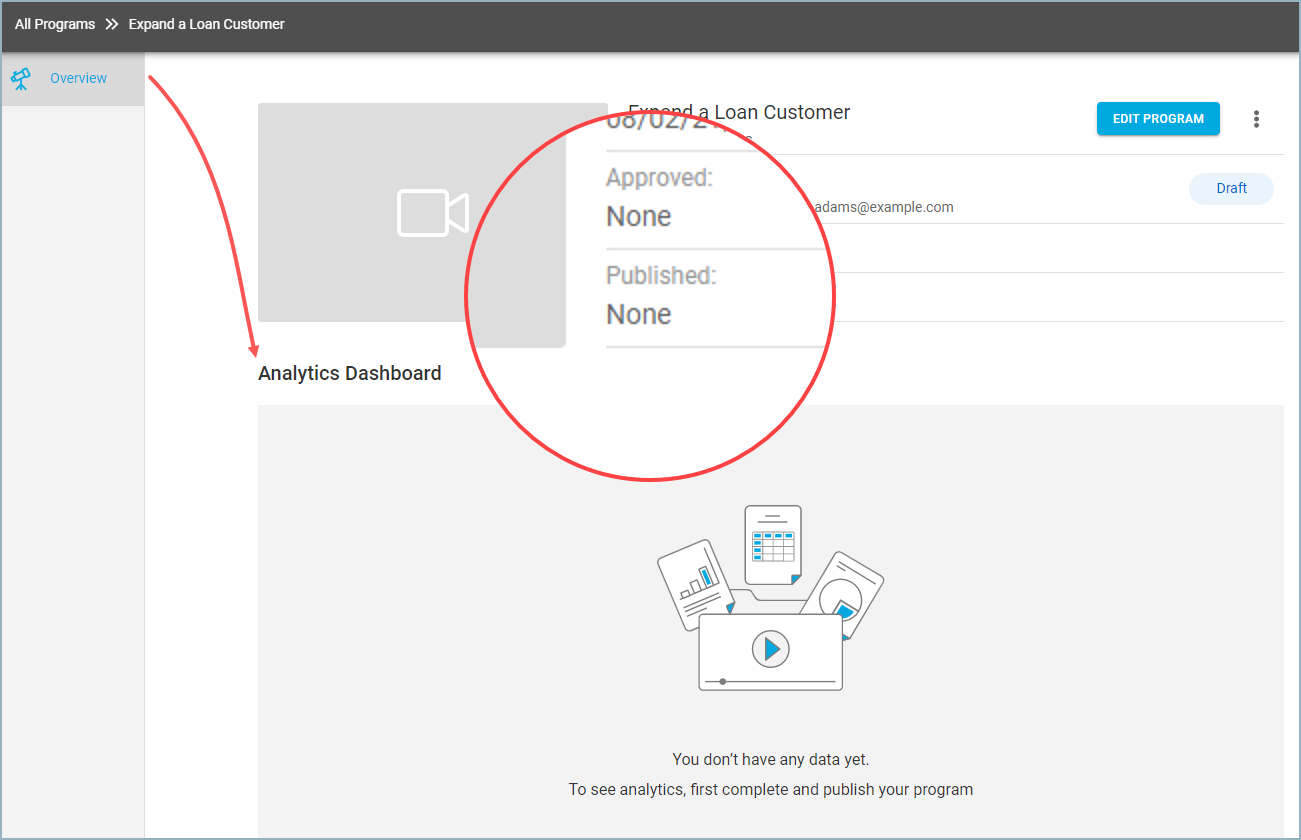 Once the program has been published and there are video views, the dashboard is populated with widgets that display data in numbers, charts, and graphs (see example below).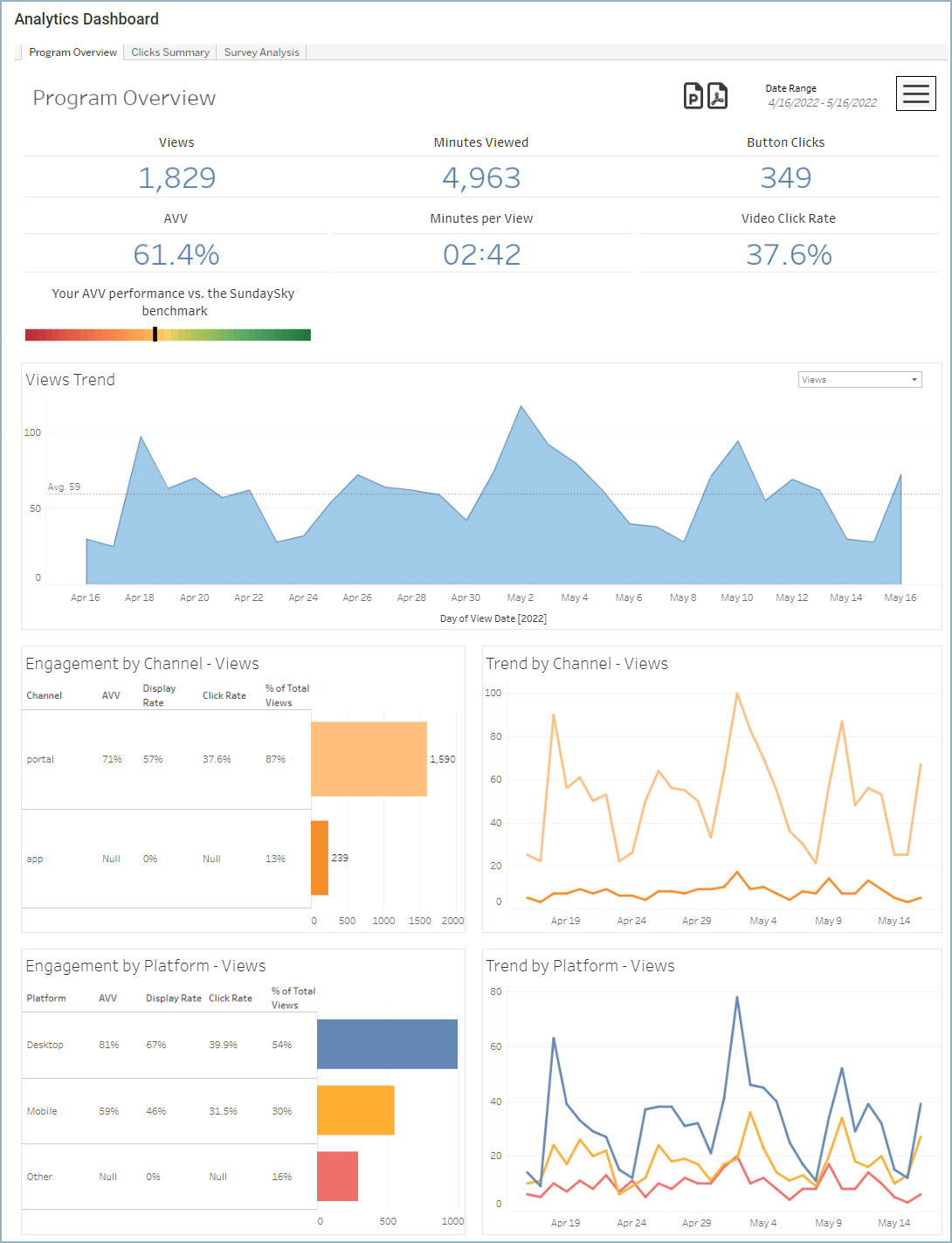 The dashboard itself is composed of three main sections:
1. Program Overview provides data and analytics relating to general video engagement metrics.
2. Clicks Summary provides data and analytics relating specifically to button performance.
3. Survey Analysis provides data and analytics relating to survey results (if the video included a survey).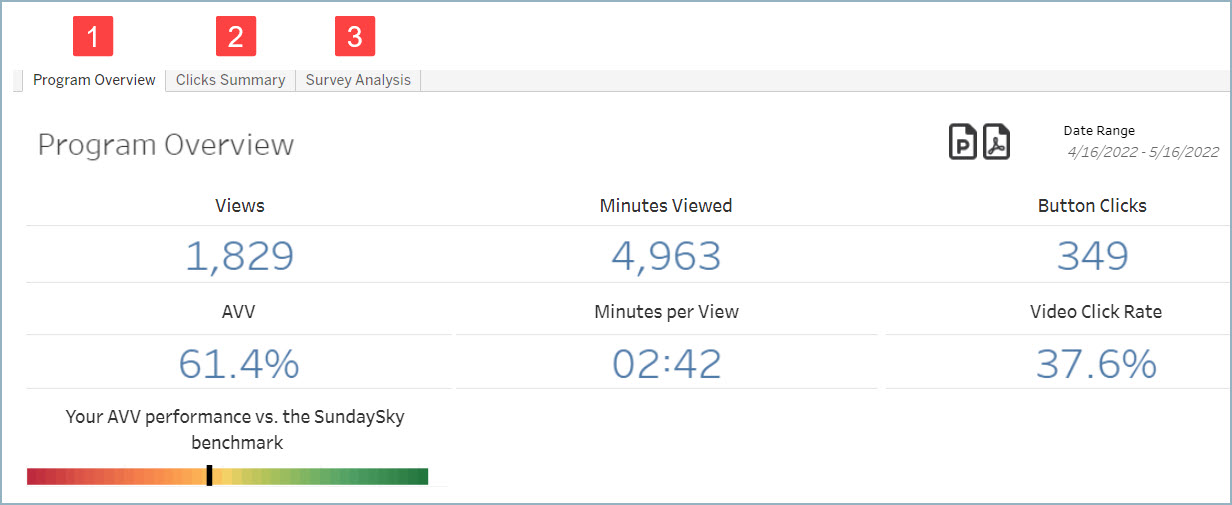 See the following articles for in-depth details regarding the indicators in each section:
Inside the Dashboard: Program Overview
Inside the Dashboard: Clicks Summary
Inside the Dashboard: Survey Analysis