What Is a Scene?
Scenes are the building blocks that comprise your video. Their purpose is to deliver a message that supports the video you're creating while bringing your content to life.
Inside the SundaySky Studio, you'll find a rich scene template library from which you can pick scenes that match your messaging needs. Once you have chosen a scene template to present or explain a topic, you can start configuring the scene placeholders with your unique content. Placeholders are populated with text, media assets, and narration. Finally, the theme that you select determines the visual packaging and animation of the scene.
All the scene templates can be used an unlimited number of times in any of your videos.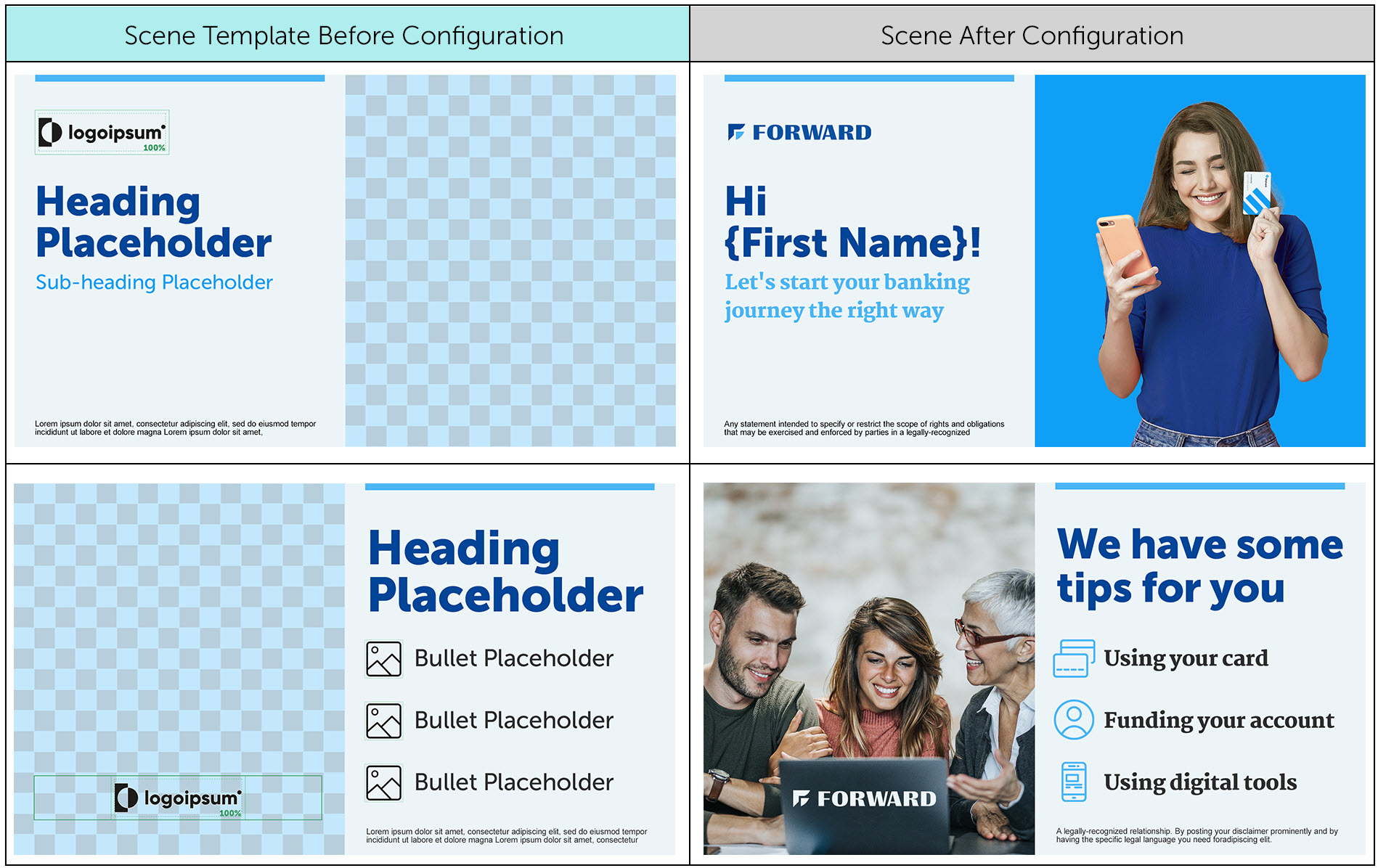 ---
Adding a Scene
1.

Click Add Scene after the last scene in the scene line-up to open the scene template library.
▶ To learn more about scene templates (including specific recommendations for usage), see Choosing a Scene Template.

 



2.

As you browse the library, note that each scene template includes several layouts from which you can choose. Each layout is a unique combination of placeholders for specific messaging needs. Placeholders can hold text, media, buttons, bullets, and icons.

3.

(Optional) Select a different color combination before choosing a scene template.

 

4.

When you find the scene template that you want to use, select the thumbnail and then click Add at the bottom of the window.

 



 
The scene—with the default name, Scene [x]—is added to the scene line-up after the previously selected scene.


 



4.
(Optional) Rename the scene.
---
Renaming a Scene
We recommend changing the default scene name—for example, Scene 5—to a meaningful name that reflects the topic of the scene (e.g. Benefits, CTA, New Arrivals). A meaningful name will help you to identify the scene more quickly but more importantly, this is the name that is used for reporting and dashboard purposes as well as for the chapter menu. Note that titles in the chapter menu are limited to 50 characters.
To rename a scene:
1.

Select the scene in the scene line-up.

 

2.

On the thumbnail, click the three-dot menu and then select Scene Info.
▶ You can also double-click the current scene name.

 

3.

Enter a new name.

 



4.
(Optional) Enter notes to provide additional information regarding the scene.
▶ Notes are for internal use only.


 



5.
Click anywhere outside the Scene Info window to close the window.


 
The scene is renamed.


 
---
The Scene Line-up
As you select scenes, they are added to the scene line-up, just below the workspace.
The scene line-up provides you with a global overview of the video's flow. While you work on an individual scene, the thumbnails in the line-up always remain visible.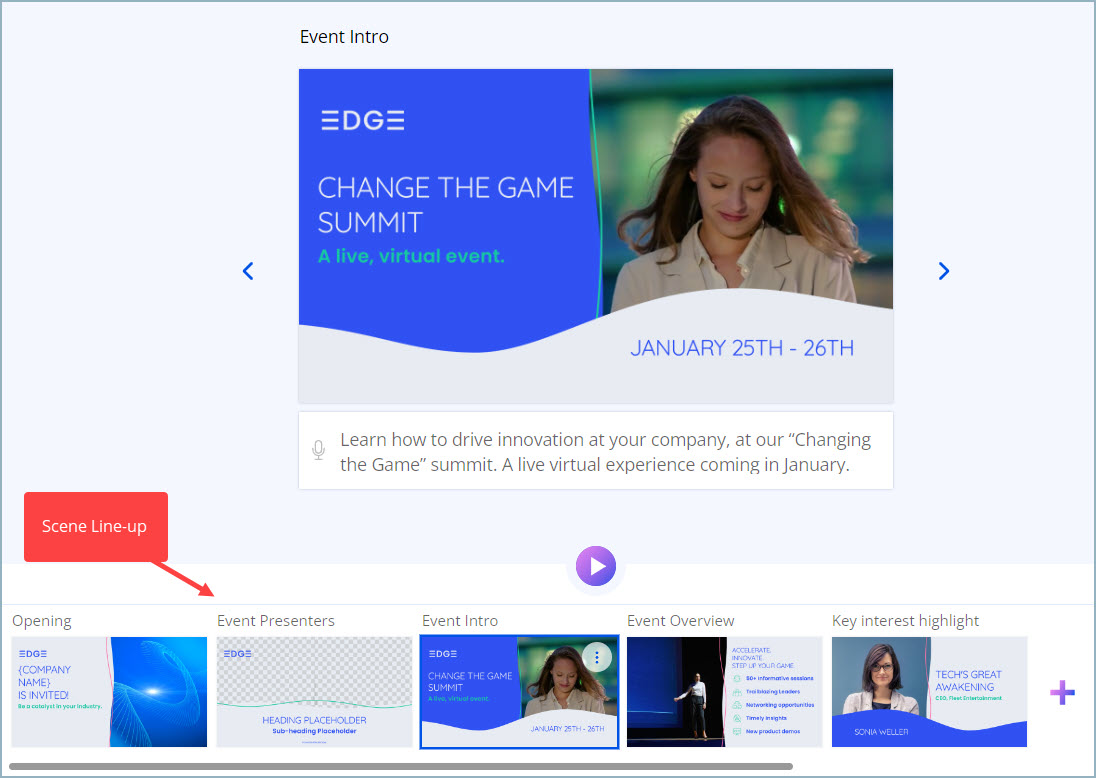 The scene line-up is also used for reordering the scenes in the video using drag and drop.